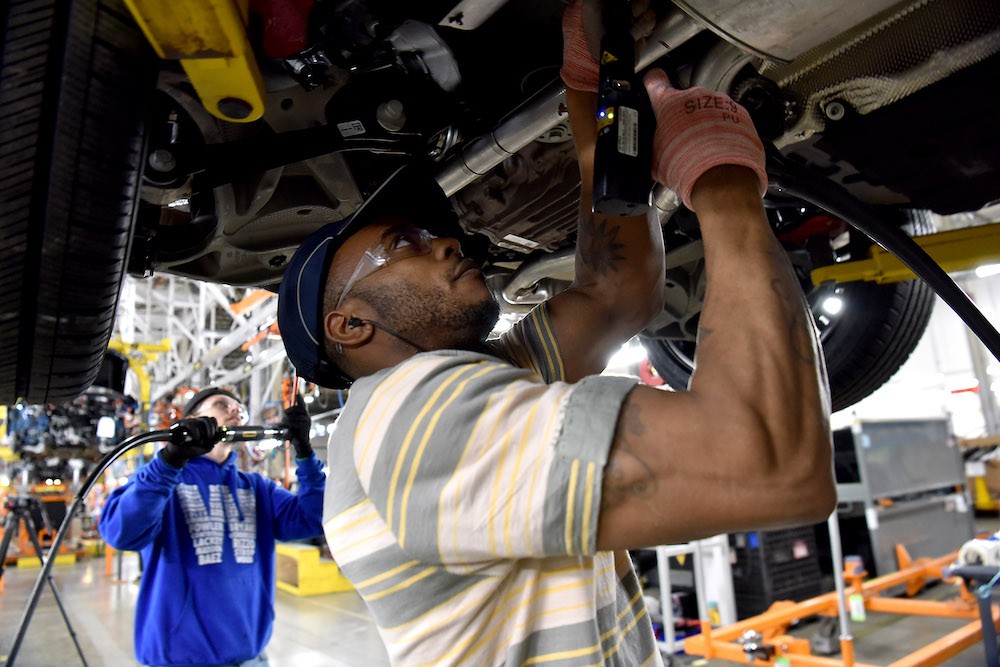 Ford is investing $1 billion in Chicago and creating 500 new jobs as the auto manufacturer prepares to launch three highly anticipated new SUVs that go on sale later this year.
"We are proud to be America's top producer of automobiles. Today, we are furthering our commitment to America with this billion dollar manufacturing investment in Chicago and 500 more good-paying jobs," said Joe Hinrichs, president, Global Operations. "We reinvented the Explorer from the ground up, and this investment will further strengthen Ford's SUV market leadership."
"Ford's announcement of 500 additional jobs and over $1 billion in plant investments is a testament to the quality and hard work of UAW Ford members," said Rory Gamble, Vice President of the UAW Ford Department. "Every day UAW Ford members head to work, proud of the products they build and the craftsmanship required in vehicles like the Explorer, Aviator and Police Interceptor. Ford's investment announcement demonstrates a commitment to the dedication of UAW members in Chicago."
Ford's investment includes the building an all-new body shop and paint shop at Chicago Assembly, and major modifications to the final assembly area. The company is adding all-new stamping lines in preparation for the 2020 Ford Explorer, Police Interceptor Utility and Lincoln Aviator at Chicago Stamping. The $1 billion price tag also includes improved amenities for workers, like LED lighting, security upgrades in the parking lot and updates to the cafeteria.
Found on the city's south side, Chicago Assembly is Ford's longest continually operating vehicle assembly plant. The factory produced the Model T in 1924 before converting to war production during World War II.