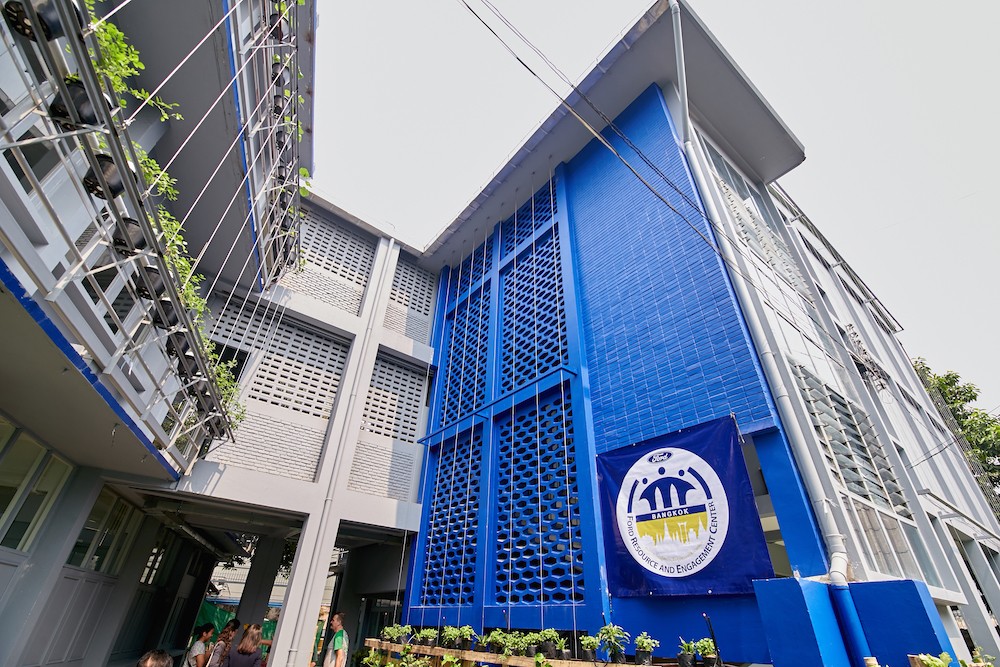 Ford's latest philanthropic endeavor resides in Bangkok, providing services like food distribution, tax return preparation, education and job initiatives and legal assistance.
The Ford Resource and Engagement Center is based at the Satri Julanak School in Bangkok's historic Pomprapsattruphai district.
Aspects of the center include Nature Inc., Bangkok's first green nongovernmental organization co-working space, and Urban Studies Labs, a new community-focused think tank tasked with designing programs that help residents, specifically the eldery, in Bangkok's historic Nang Loeng neighborhood. Nature Inc., brings together the city's oldest environmental nongovernmental organization -- Bird Conservation Society of Thailand -- with the Love Wildlife Foundation.
"Our mission at Ford Fund is to strengthen communities and help make people's lives better, and that's exactly what our Ford Resource and Engagement Centers are designed to do," said Mike Schmidt, director, education and global community development, Ford Motor Company Fund. "Around the world, each center provides access to resources and services that reflect the needs and culture of the community. We have excellent partners here in Bangkok, and we look forward to working together to bring new programs and opportunities to the residents in this community."
Such an endeavor isn't new for the Ford Motor Company Fund, a philanthropic arm of the automaker. Two such centers exist in Detroit. One opened in South Africa in 2017 and the center in Craiova, Romania opened last year.
"Ford strives to build strong relationships and support communities where we operate, and our newest center will take our outreach in Thailand to a new level," said Wichit Wongwatthanakan, managing director, Ford Thailand. "Ford Resource and Engagement Center Bangkok will foster meaningful relationships between Ford and residents of the community, delivering tangible benefits that will be mutual for everyone involved."